INSPIRING CONFERENCES, WORKSHOPS, SEMINARS
AWARENESS & ACCULTURATION TO HR CHALLENGES
In the resonant concert of the working world, the voices of HR innovation are often drowned out by the daily din. At Tomorrow Theory, we want these voices not only to be heard, but also understood and integrated into the overall organizational melody. This is what we accomplish with our "Awareness" offer.
Our inspiring conferences, hands-on workshops, team seminars and video capsules are not just theoretical scores. They are invitations to commitment, preambles to concrete action.
Our goal is to help you bridge the gap between the theory of HR innovation and the practice of work transformation. Awareness is the inevitable antechamber of your adventure dedicated to HR innovation. Are you ready to resonate in tune with the future of work?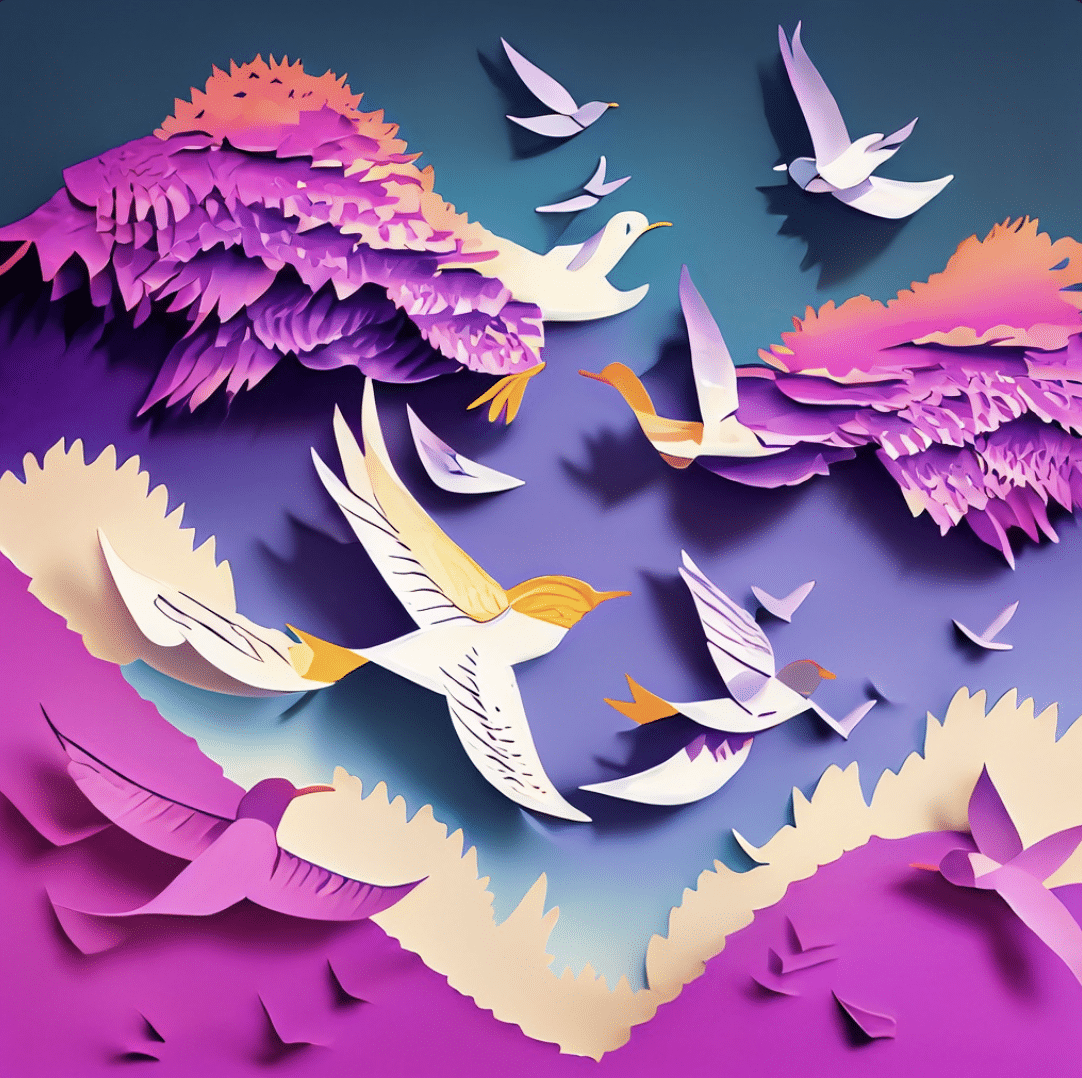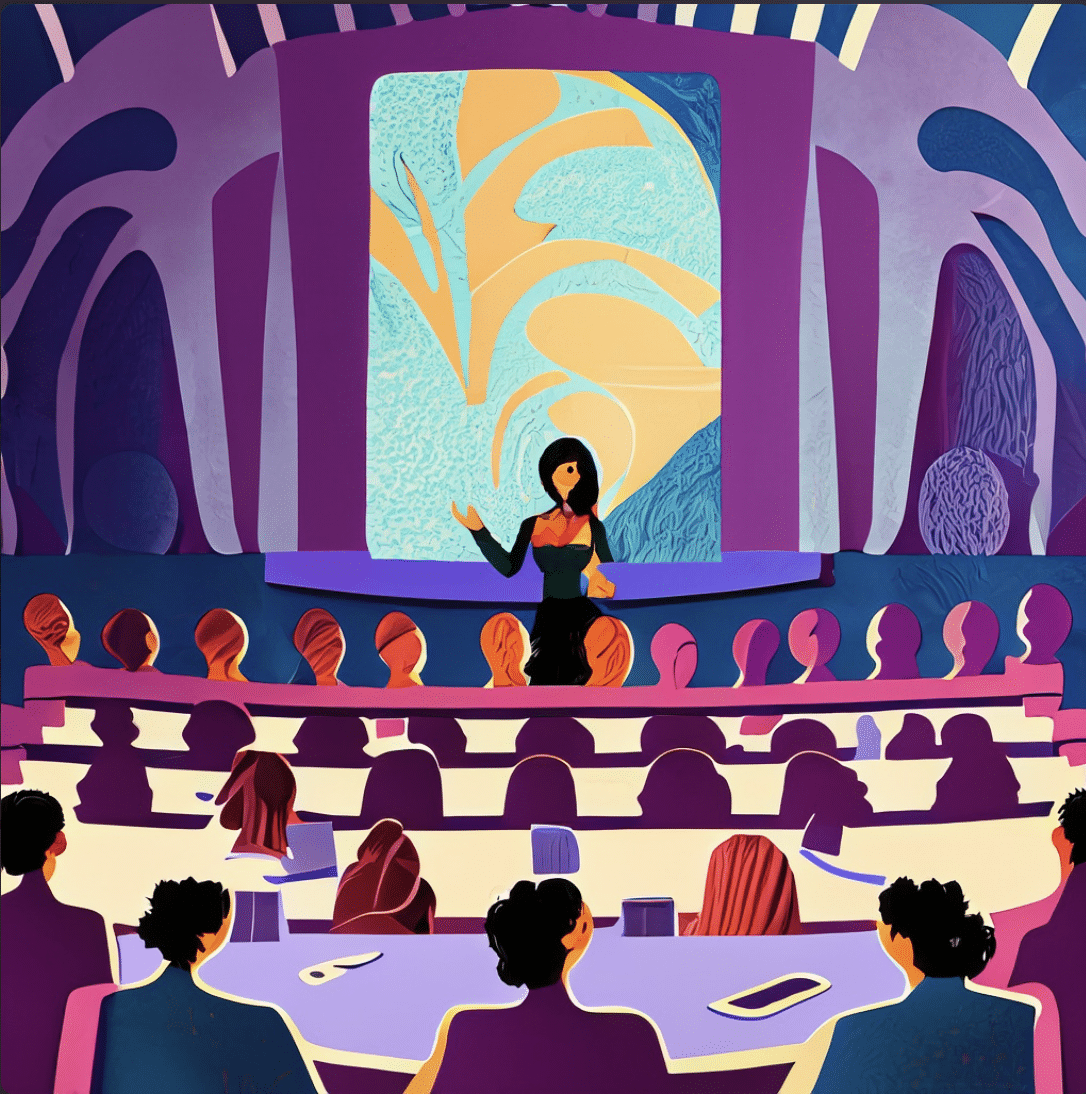 With an average duration of one hour, Tomorrow Theory offers inspiring interventions, combining cutting-edge expertise with the best communication techniques. Each conference is a unique alchemy of empirical data, savory anecdotes and practical implications, delivered in a language accessible to all. At the heart of this experience, dynamic interaction with participants is encouraged, thus creating an atmosphere of collective learning. Inspiring interventions are generally done in person, but can also be facilitated via videoconference with interactive modalities.
Tomorrow Theory's inspiring HR conferences are designed to provide a broad and innovative vision of the transformations of work and organizations. They aim to demystify complex challenges and unlock new perspectives for sustainable and ethical performance. The goal is to provide food for thought, inspire action and arouse curiosity, so that each employee can be an actor and not a spectator of the future. Beyond personal enrichment, these conferences contribute to evolving the paradigms of the organization and its strategic positioning in terms of human resources.
Inspiring intervention on the challenges of the metaverse and web3 for the future of work and HR, for the L&D HR France population.
Inspiring intervention to raise awareness of the Learning & Development function of BNP Paribas to the opportunities and challenges of generative AIs.
The topics covered in our conferences navigate between essential HR trends and futuristic challenges. They may touch on artificial intelligence, soft skills, digital transformation, talent management, intergenerational management and many other topics, always with the goal of instilling new perspectives in employees.
Active participation of employees is one of the key aspects of our inspiring conferences. We encourage it through role-playing, quizzes, debates and reflective exchanges, thus forming a fun and stimulating interaction dynamic, promoting collective learning. With more than 500 conferences under their belt, the founders of Tomorrow Theory have critical experience in influencing through public speaking.
The realization of an inspiring Tomorrow Theory conference can be organized in a few days. However, the longer the lead time, the more possible it is to personalize the intervention according to the specificities of your organization. This gives us time to adjust the content of the conference according to your own challenges and the objectives you are aiming for.
​Hands-on workshops are part of a lively dynamic of exchange and exploration, with an average duration of three hours. Our workshops are built following the Socratic approach – a format that encourages constructive dialogue, and generates integration, appropriation and co-creation. The intellectual journey includes three steps: exploration of issues, immersion and experimentation, and reflective sharing. Inclined to weave a space for reflection conducive to the emergence of new ideas, these group works are a mix of insights and concrete cases, anchoring theoretical thought in a tangible experience. Not forgetting the inclusion of methods designed for the integration of your internal issues, to anchor our approach in an anticipatory horizon oriented towards the transformations of work and HR.
The central objective of these workshops is to raise awareness among participants through practice of the disruptive dynamics that influence and will influence work and HR. To overturn prevailing mental models in order to establish innovative thinking about future probabilities, and encourage questioning to allow a better understanding of the issues that shape us and glimpse the opportunities they carry. In addition to establishing a common culture around the future of work, the second pedagogical objective pursued is the acquisition of new discernment and action tools. This to create a dynamic of active transformation within your HR teams, capable of attracting, developing and retaining talent. In short, employees will become project managers of their own professional mutations.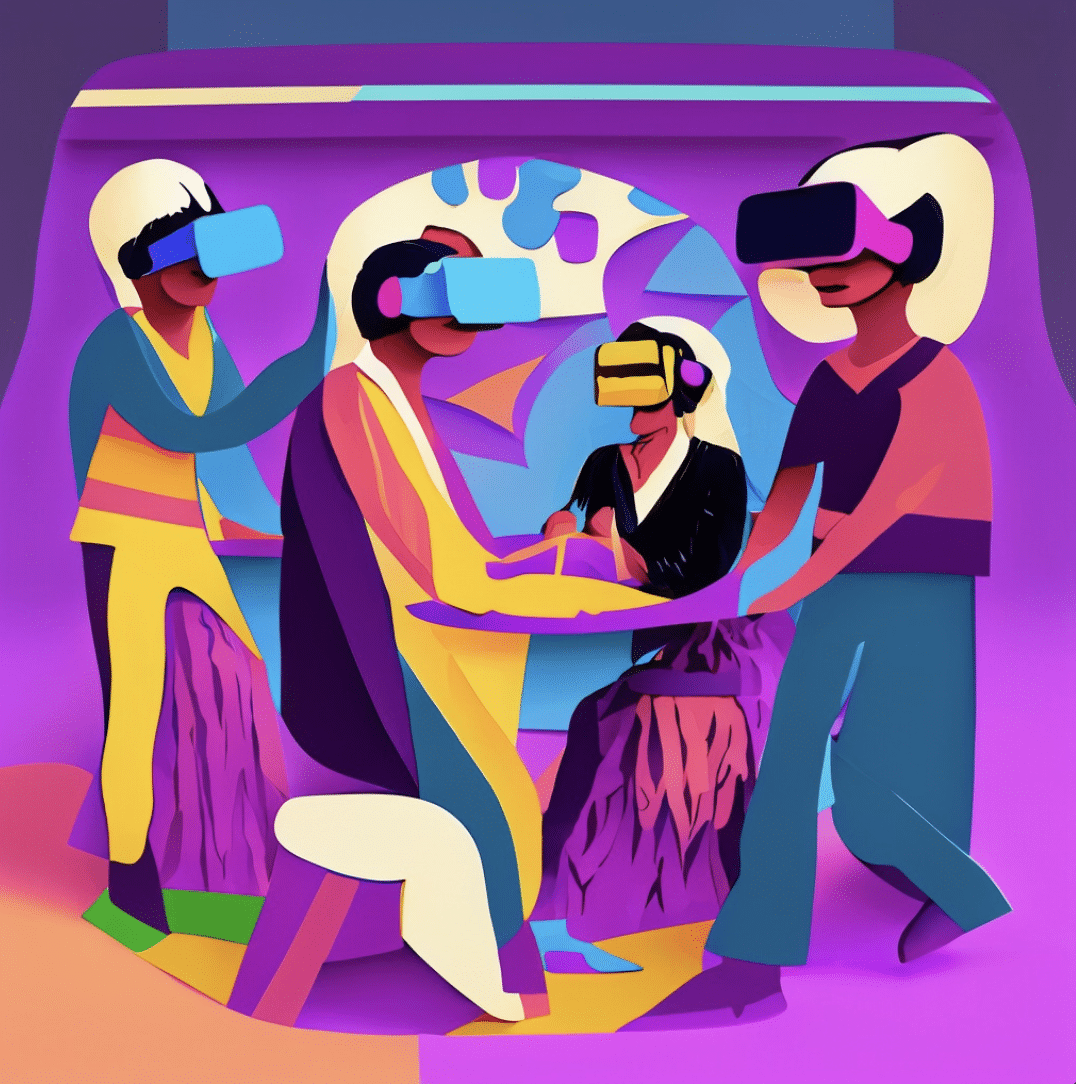 Facilitation of a hands-on workshop on generative AIs for HR teams, with identification of relevant use cases in the short and medium term.
Facilitation of a workshop on the possibilities and evolutions of blockchain, as part of a series of workshops on emerging technologies for the HR function.
Our hands-on workshops help to develop a forward-looking vision of work transformations and accelerate a culture of innovation within your teams. They also promote an awareness of the opportunities and challenges of the future of work, while providing concrete resources for managing this change.
By linking innovative thoughts to existing practices, they allow you to reformulate your HR strategy from an avant-garde perspective. They cast a new light on your levers of action and thus offer a canvas to reconfigure and optimize your HR practices in a proactive and inspired way.
Our pedagogical approach is based on constructive dialogue and pragmatic experience. This powerful combination encourages active engagement of employees, facilitates the internalization of new knowledge and tools, and stimulates autonomous initiative to participate in the active transformation of the organization's HR practices.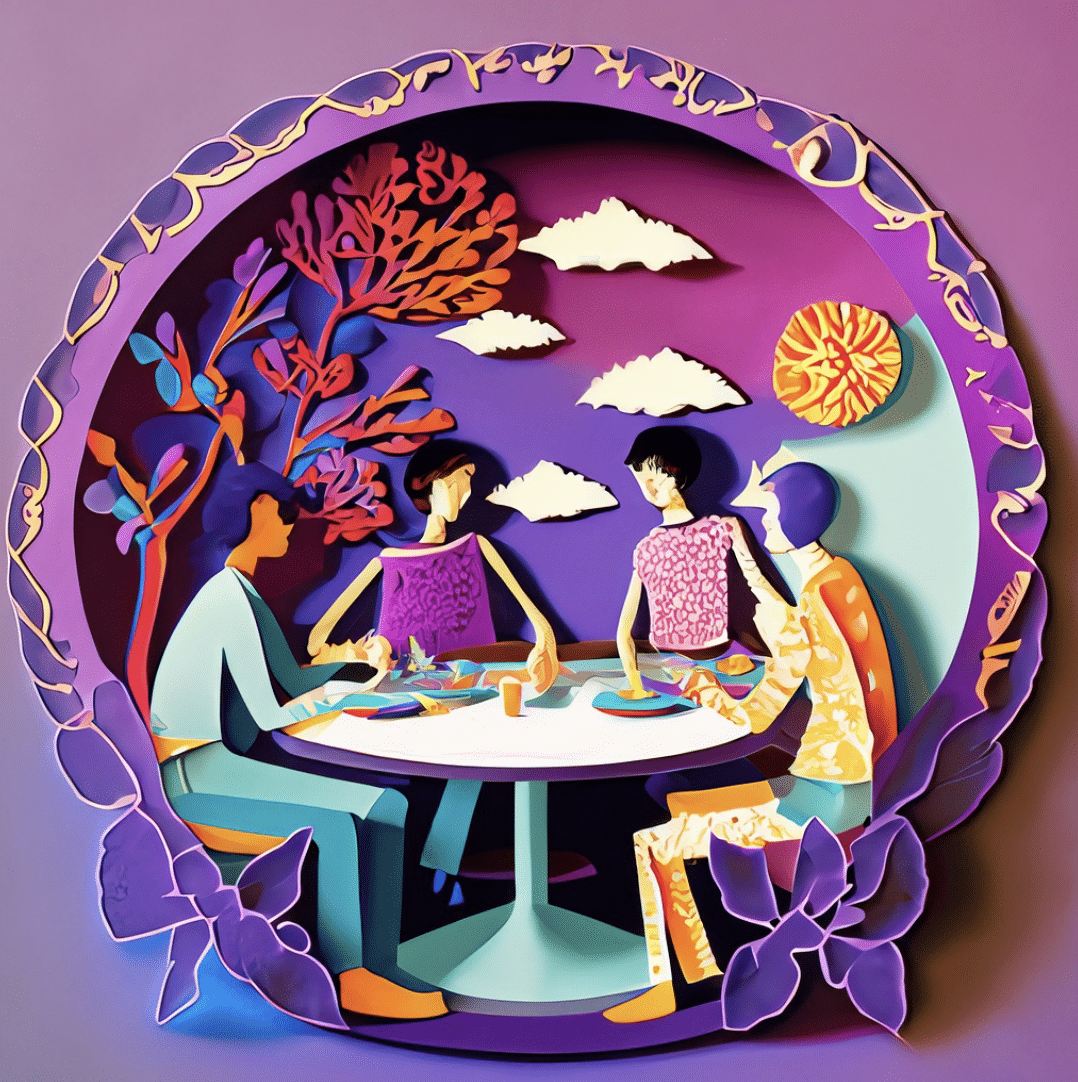 Team seminars at Tomorrow Theory are spaces for innovation, learning and thinking dedicated to members of your Executive Committee or your HR team. They extend over a period of one to two days, during which participants are engaged in a rich process of decentring, experimenting and sharing ideas. These seminars stand out for their playful design, based on a group dynamic conducive to fruitful and enriching exchanges. Participants will be immersed in an environment that fosters decompartmentalization and liberates collective creativity. Our expert and sensitive approach promotes skill development by integrating a sensitive approach to "soft skills" that advocates collaboration, communication, creativity and critical thinking.
Tomorrow Theory's team seminars aim to equip your executive committee or your HR team with a holistic vision of the major challenges of the future of work and human resources. They aim to raise awareness among participants of the importance of innovative initiatives to attract, develop and retain talent, while providing them with the necessary tools to anticipate and integrate these challenges into their specific reality. By establishing a strong connection between theory and practice, our seminars focus on the implementation of ideas, thus inviting participants to position themselves as actors of change within their organization. In essence, we seek to awaken and nourish the desire to explore new approaches, and to steer deep and lasting transformations for a reinvented future of work.
Facilitation of a one-day seminar on emerging major challenges for the Group's leaders and HR, with a reflection on ethics and the future of society.
Facilitation of an acculturation seminar on intergenerational management for the 50 directors of agencies of the Group.
After a team seminar at Tomorrow Theory, you can expect a strong awareness of the realities of the future of work and HR, coupled with a demand for action from your team. You will have a better understanding of emerging HR challenges, and above all, you will be equipped with creative leads for the future of your organization.
Our seminars stand out for their approach centered on humans and reality. We leverage our experience and unique expertise in HR innovation, but also our rigorous scientific foundation. We cultivate a participative, inclusive and collaborative environment that places intellectual stimulation and co-creation at its center.
Absolutely. At Tomorrow Theory, we advocate a tailor-made approach. We adopt an active listening posture to contextualize our intervention according to your specific needs, challenges and objectives. Together, we define the format that best suits you for a rich and appropriate learning.
In our dynamic and constantly evolving world, finding the time and attention to learn can be a challenge. This is the essence of our service format. Awareness video capsules and micro-learning are vehicles designed for 21st century learners, where every crumb of knowledge counts. Each video capsule is concisely concocted to last only about two to three minutes. The format is compact, but packed with quality information, offering a condensed but powerful formula of knowledge. By adopting a smart and strategic approach, each capsule is designed to be easily assimilable, without overloading the cognitive clock of its listeners. Thus, we come to you, wherever you are, in the time that suits you best.
The objectives of the video capsules are both multiple and specific, but centered around a simple goal, to enrich and inspire. For HR populations, these formats aim to demystify key concepts, navigate smoothly through changing trends, and develop a new and broader perspective on how the world of work is evolving. It's not just about tackling subjects, but rather forging a good understanding in order to integrate them into daily practice. We focus on content that is impactful, concise, and coherent, that tackles complexity while remaining approachable. The challenge is not only academic, but above all to anticipate and initiate a broader transformation of the organization.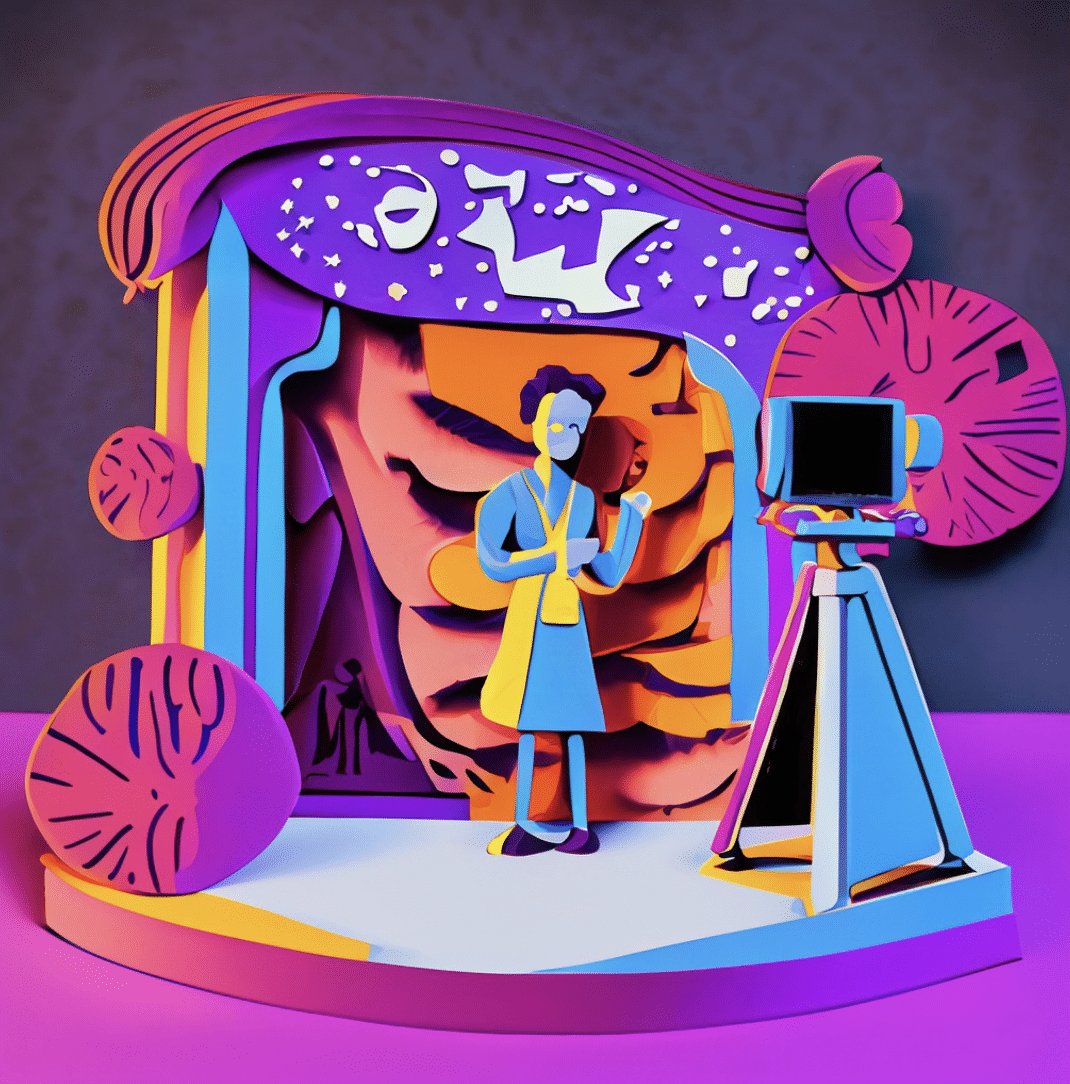 Co-design and animation of a web series of 10 video capsules to introduce emerging HR technologies, their opportunities and challenges.
Co-design and animation of two video capsules focusing on the major challenges of generative AIs and soft skills, within a larger program.
Our micro-learning capsules are designed to integrate seamlessly and flexibly into your existing training or awareness programs. They can serve as additional information, revision aids or discussion stimulators. You can use them as standalone tools or integrate them into your training sessions to enrich and dynamize the pedagogical content, according to your needs and those of your employees. The design adapts to your issues and constraints.
Absolutely. Our capsules are designed to be accessible and engaging at all levels, whether it's HR beginners looking to learn the basics, or seasoned professionals looking to stay up-to-date on current issues and trends. Our content covers a range of topics with varied perspectives, suited to a range of skills and experiences.
We are committed to providing content that reflects the perpetual dynamics of the world of work. Thus, our awareness and micro-learning capsules reflect tangible trends and transformations that are part of the broader transformation of society, so as to remain relevant over time. We continuously monitor trends, research and innovations in HR to ensure that our capsules are a real asset in your journey of learning and professional achievement.
Discover the rest of the offer knowledge

Awareness
Stimulate the desire and curiosity of your employees with our conferences, workshops and seminars dedicated to the challenges of HR innovation, led by recognized experts.

Expertise
Identify the opportunities and HR challenges for your organization, with our strategic or prospective reports and customized feasibility studies.

Engineering
Build the good practices, models and tools that will bring your HR function into the 21st century, while integrating ethical and societal issues.